Matador Super Securit 3000 Barrel Stunning Pistol
The Matador Super Securit 3000 effectively ensures that multispecies slaughtering operations remain compliant with EU 1099/2009 regulations. It is an integral component of a managed stunning system and features four key elements to satisfy an audit body:
Available in standard and long barrel
Protocol to ensure operators comply with EU 1099/2009
A process that consistently delivers an effective stun first time
Simple maintenance procedures to keep pistols working efficiently
Records all the above to demonstrate due diligence
At the centre of this programme is the Matador SS3000 captive bolt pistol which is designed to guarantee the highest standards of operator safety, animal welfare and reliability for any slaughterhouse
Cutting Edge can supply the Matador pistol as an isolated replacement piece or as a back-up to your primary slaughtering system. To maximise compliance, cost-efficiency and productivity, our highly trained product specialists are willing to create a managed stunning programme to meet your site-specific requirements
TERMET - Advanced Slaughter Line Equipment
Renowned French manufacture of innovative products for slaughterhouses. Reliable and robust, Termet products are designed to improve animal welfare, operator safety and hygienic processes.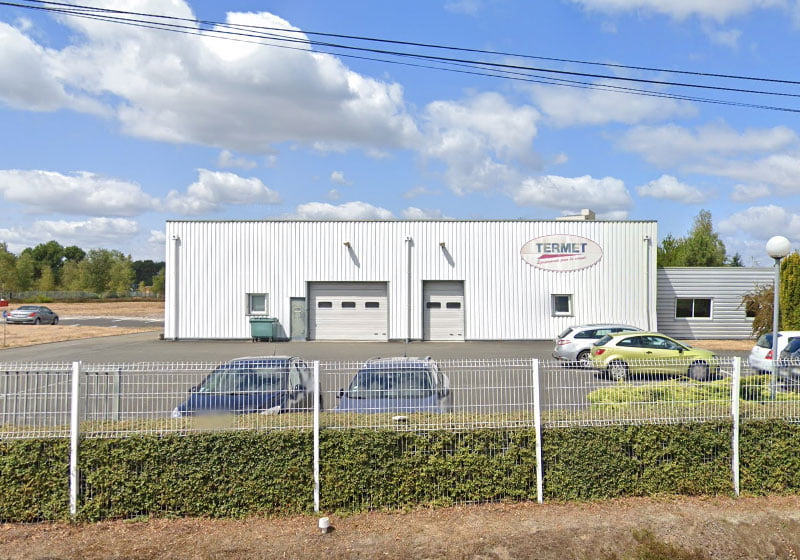 Get in touch to discuss your requirements and let our experts find the correct solution for you.