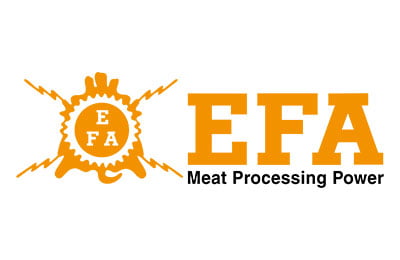 Experts in Meat Processing Power
With over 100 years of experience in delivering world-leading meat processing solutions, EFA has shaped and improved the food industry over the last century. All EFA machinery is expertly manufactured at their cutting edge German-based factory to the highest of quality standards.
Each of EFAs solutions, from innovative stunning systems to high-powered breaking saws, are all designed and constructed to the same principles of excellent quality, safety and efficiency. EFA machines are precision engineered using the highest quality materials to maximise your meat processing efficiency and reliability.
Exclusively available from Cutting Edge, EFA machines are provided will full servicing and support from our fleet of national field-based engineers and specialists. With a wide range of leading solutions and full-service support, EFA's processing solutions ensure you get the most out of your meat processing line.