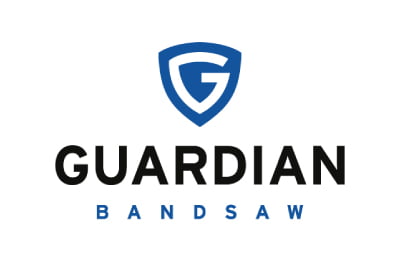 A new generation of safety equipment
Safety focused, quality engineered, production tested.
The Guardian Bandsaw delivers an unprecedented safety system to reduce some of the most serious injury risks in the meat processing industry.
Improving safety was a key focus for Auckland Meat Processors (AMP) and the Guardian Bandsaw delivered more than what was expected. The new saw has not only provided a safer workplace, but it has also helped the team improve their overall bandsaw operation and cutting technique.
Unlike other bandsaws, the Guardian's primary safety system is based around four-camera vision detection technology. This unique system provides ultimate operator safety, with millisecond activation.
A unique de-tensioning mechanism dissipates the energy of the bandsaw, increasing brake life
Ultrafast reset process minimises downtime
Activation and operator information with playback capability is captured and recorded
Easy remote access to all intel available via the portal
Optional contact safety system
Portioning, heated, conveyor or bespoke tables are standard table options
With exceptional yield performance, the Guardian Bandsaw range meets the needs of your processing lines.