UVC Air Recirculation Units
Part of the range of Cutting Edge Services Disinfection Systems, the UVR 4K is a ceiling-mounted unit which improves air hygiene and helps to destroy microorganisms through UVC light emission technology.
Ideal for use in all meat and food packing areas, the UVR 4K System when installed, begins disinfecting the immediate area within minutes. Containing 4 UVC tubes and providing high doses of ultraviolet light, the system significantly reduces airborne spores, deactivating and eradicating viruses, bacteria, mold and fungi.
Item Code: STERILAIR-UVR4K
UV-C Disinfection Solutions
Safer working environments

Reduces food spoilage and increases shelf-life

Reduce the spread of Bacteria, Fungi, Viruses & COVID

A natural form of disinfection

Fully supported & serviced solutions
"Trusted partners for the food processing industry"
Cutting Edge Services have teamed up with world-renowned experts in UVC technology, sterilAir to bring you the ultimate in air and surface disinfection solutions. Developing hygiene product technology since 1939, sterilAir have the track-record, background and pedigree in R&D and the science behind UVC technology. They were specifically selected to help grow our portfolio of worldwide partners who provide 'best in class' products and solutions.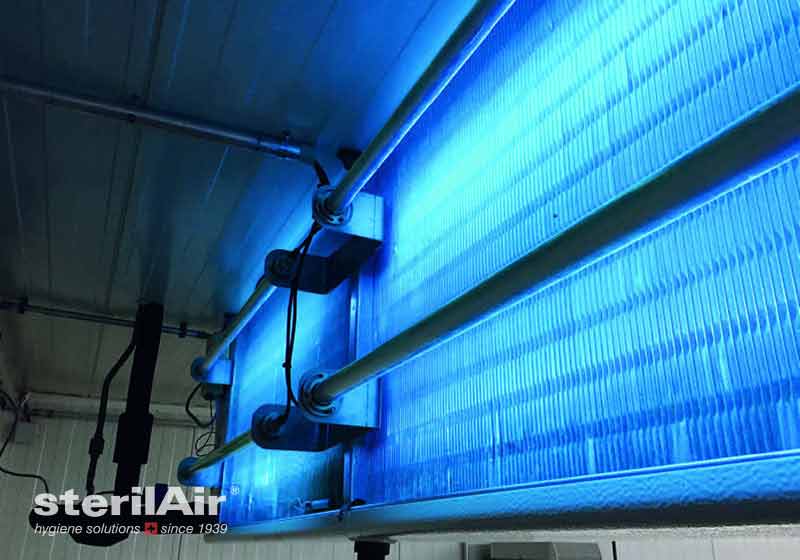 GET IN TOUCH TO DISCUSS YOUR REQUIREMENTS AND LET OUR EXPERTS FIND THE CORRECT SOLUTION FOR YOU.